Winter On The Farm
We have had fog, rain, ice, and cold this week here in South Central Texas! Yesterday, around 1pm it started getting icy after a morning of rain so we sent our people home from David's Garden Seeds®. This morning, it was 26° Fahrenheit so we started our workday at 10am instead of 8am. It was a busy day of filling orders and we thank all of you who have placed orders for seeds with our company.

David's Garden Seeds® started showing our new TV commercial on MeTV and KSAT in the San Antonio and surrounding areas three weeks ago. We have had a wonderful response with a big increase in orders as well as many new visitors to our farm store until the weather started to get cold this Wednesday. Have you seen our commercial? If so, our son, Matt, wrote the jingle at the end and he is singing and playing it on the commercial.

But as the temperatures got above freezing today, we had several visitors shopping for seeds. It was windy and cold, though, so we didn't give any farm tours.

Tomorrow is Saturday and we have a new team member starting with us. Although I don't expect it will be busy tomorrow because the weather is supposed to be cold, starting the morning at 30° with a high of 53°, not exactly spring planting inspirational weather.

We are also running some radio commercials in the area but most who come in have seen the TV commercial.
---
Greenhouse Plants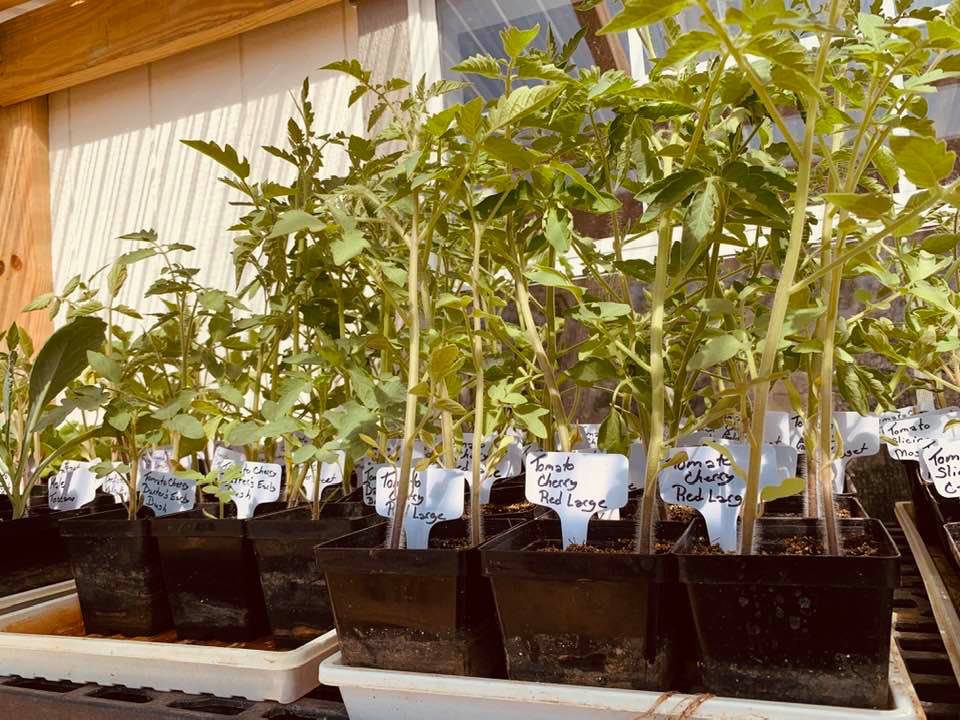 We are trying to keep all of our greenhouse plants alive and warm while the cold spell is going on with heaters. So far, so good.

Our animals seem to be coping with the cold okay but I cannot wait for it to be warmer so we can start planting our root crops for spring.

We have been adding a lot of new seed varieties to our website for spring planting including vegetables as well as beautiful flowers.

Not much is growing in our garden beds right now except for some carrots. In the greenhouse, we have a lot of spring starts that will be for sale at the beginning of March. Last February, we also had a lot of plants in our greenhouse but they all died during Snowpocalypse. We had absolutely no live plants when that awful week was over because the power company kept turning off the power for two hours at a time, with power coming on for 15 minutes, not enough to keep anything heated when the temperatures were below freezing all week long. Alexa just said it will be 21° in the morning. I sure hope not. Thank you to all of you who have placed orders with us or who have come by the store to get seeds, homemade canned goods, and eggs. We appreciate every one of you. Come out to see us if you can.

Happy Gardening,

Juanita aka Mrs. David's Garden Seeds®