Spring On The Farm
Hello and welcome to another newsletter from the farm! It is a beautiful day. It is finally spring, 9am and 71° already. Our seeds are germinating all over the farm as we continue to add new raised beds and plant more seeds. Some of our trees are blossoming in the orchard and in between the rows of trees are vegetable seeds. We have not had rain in a while so we have our watering system on all over the farm. It is time for spring planting if you have not yet started.

We have some seedlings for sale here as well as more seed varieties than you could ever imagine. We can ship them or you can come in and find them in our farm store.

Yesterday, David had jury duty and at 4:30pm, they chose him to go on a jury so that is where he is again today and probably most of the week. So the rest of us are holding down the fort.

Last week was David's birthday and he wanted a puppy. We went to the county rescue place and he adopted an adorable black and white border collie girl who is 12 weeks old. She was in the cage with her sister who is all black. After we left, we decided to go back and get the sister. So welcome to the David's Garden Seeds® family, SueEllen and Pamela!

I took the puppies out a little while ago, all dressed to come to the store and with my brand new boot, I stepped in mushy doggie do. I finally got the boot all cleansed from certain unrighteousness but I changed into some tennis shoes.

The puppies are doing well.

You can see our MeTV television ad here: dgstvcommercial2021 David's Garden Seeds® started showing our new TV commercial on MeTV and KSAT in the San Antonio and surrounding areas four weeks ago. The commercial shows that we have over 1600 varieties of seeds. It was shot back in September of 2021 and we now have 2,033 varieties of seeds.

We have had a wonderful response with a big increase in orders as well as many new visitors to our farm store until the weather started to get cold this Wednesday. Have you seen our commercial? If so, our son, Matt, wrote the jingle at the end and he is singing and playing it on the commercial.
---
Greenhouse Plants
Our greenhouse plants are small, but ready. We are selling them at $1.95.

We have plenty of farm fresh chicken eggs in pretty colors. You won't even have to color them for Easter.

We have new bunnies and they are already getting so big.

We figured out why the hens died. They were flying off a roost and right into a beam so Matt covered the beam with foam rubber and things are much better. No other problems. The guineas are still as noisy as ever. The fish are doing well. Come on out to the farm if you get the chance and say hello.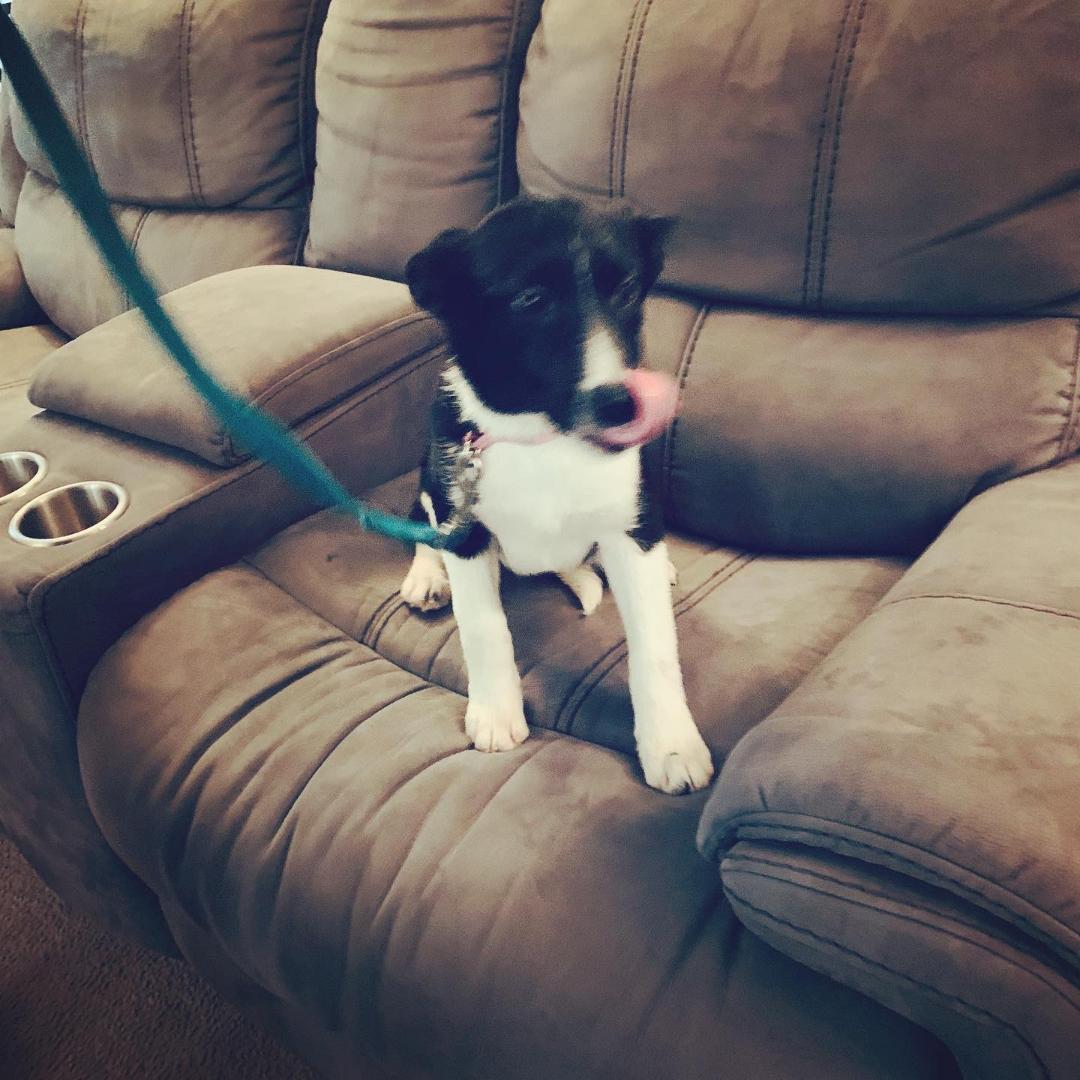 Above, SueEllen says hello after being groomed. Bottom photo is Pamela who has a tiny bit of white on her chest. You did get the Dallas reference, right? I was always a big fan of Dallas!
Thank you to each of you who have placed orders with us or who have come by the store to get seeds, homemade canned goods, and eggs.
Right now, on our website, we have a 20% off sale going on. Use discount code SPRING2020 and get 20% off of your total seed order.
Happy Gardening,
Juanita aka Mrs. David's Garden Seeds®