Happy October!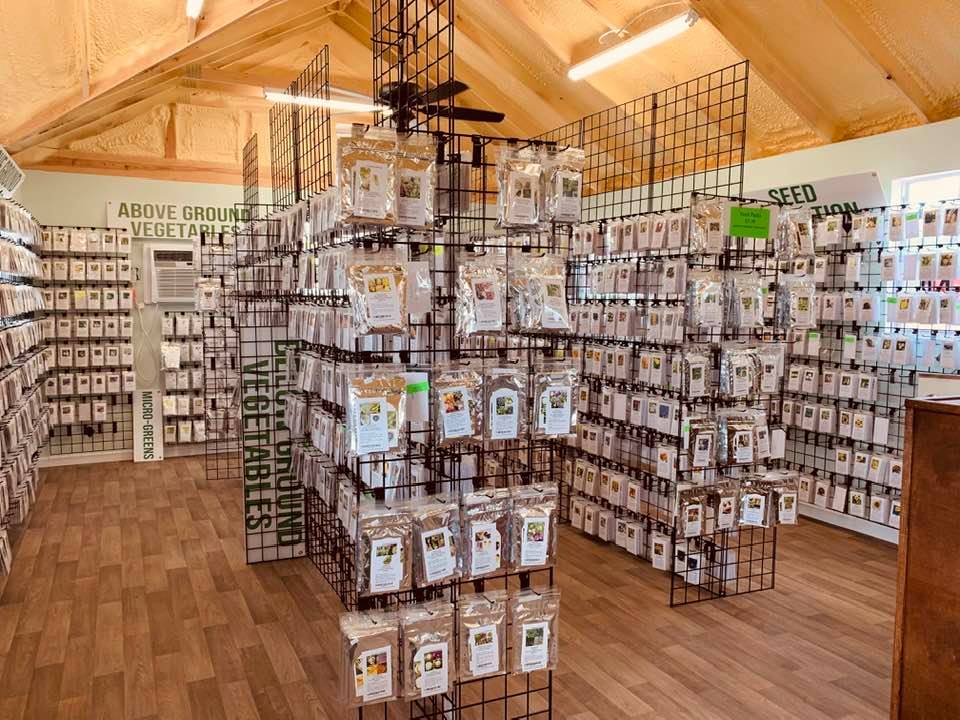 Happy October and Happy Saturday! This year has gone by quickly and now we are finally getting some cooler temps in the mornings. It is still getting in the 90s by afternoon, but mornings are sweet to be out working on plants!

We have our fall garden and our fall garlic planted. We are selling and shipping garlic now. We have three varieties.
You can see our garlic varieties here!
Fall Vegetable Seeds
A lot of our fall seeds are now on sale such as kale, beets, onions, Swiss chard, carrots, and more. Don't forget to get your winter greens seeds as well, if you live in a warm climate.
October Discount Code
Our discount code for this month to use at checkout is WINTERGARDEN if you spend $20.00 on seeds. This code will get you 20% off of your total seed purchase, not including taxes or shipping.
---
Our TV Commercial Again
We have been running our television commercial again. Just in case you want to see it again, here is our fun TV commercial. Please do us a favor and like the video and subscribe to our YouTube channel to help our channel out. We sure would appreciate it. Share it with all of your gardening friends who may not have heard of us yet. Thank you!

Our son, Matt, wrote the jingle (words & music) at the end. He is singing and playing all of the music on the commercial. Come on out and meet our resident musician. He is also our manager now. He sometimes gives tours.

By the way, now that it is getting cooler, bring the family out for a tour. Our fall plants are beginning to come up.
---
You can come by and shop in our fabulous Farm Store for seeds, farm fresh eggs, preserves, home canned and pickled foods, pecan treats, shelled pecans, pecan flavored coffees and chocolates, seed germination kits, and more.

Our store hours are Monday thru Friday from 9am to 5pm and Saturday from 10am to 4pm. We hope to see you soon!

Have a safe and wonderful weekend.

Happy Gardening,

Juanita aka Mrs. David's Garden Seeds®