Time To Think About Spring Planting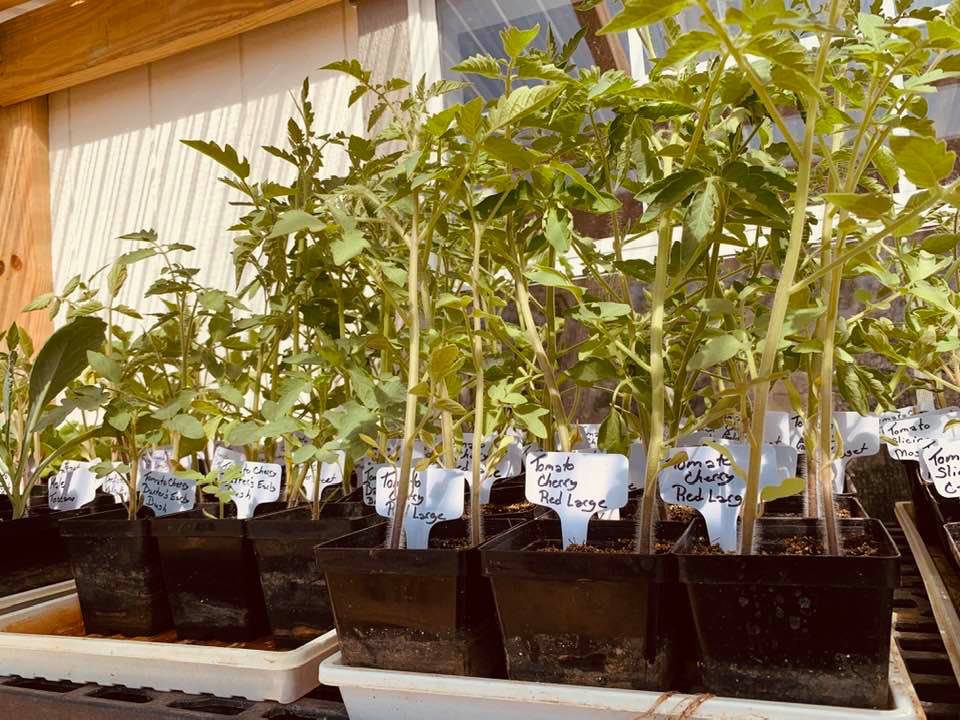 Good morning and Happy Friday, fellow farm lovers! I know have enough subscribers to this newsletter that I can send regular newsletters out now!

It is time for you to plan your spring planting now. The seeds are flying off of our shelves as some of the major seed companies close their doors to new seed orders on and off. They are overwhelmed with orders. We have not closed once, either last year or this year. We are prepared for the onslaught of orders at David's Garden Seeds® We just hired some more team members to help with the orders and we have over 1600 varieties of seeds to help you with planning your spring garden.

On the farm, we recently rebuilt our PVC greenhouse. The first greenhouse was just not built to be sturdy. We corrected that and we are starting to plant in the greenhouse for spring. Meanwhile, our winter vegetables are still thriving in our hoop houses.

David had extra raised garden beds put in for flowers and herbs out by the store so customers will be able to see things growing right there. They can also take a tour of the farm when they come out to visit.
Getting Rabbits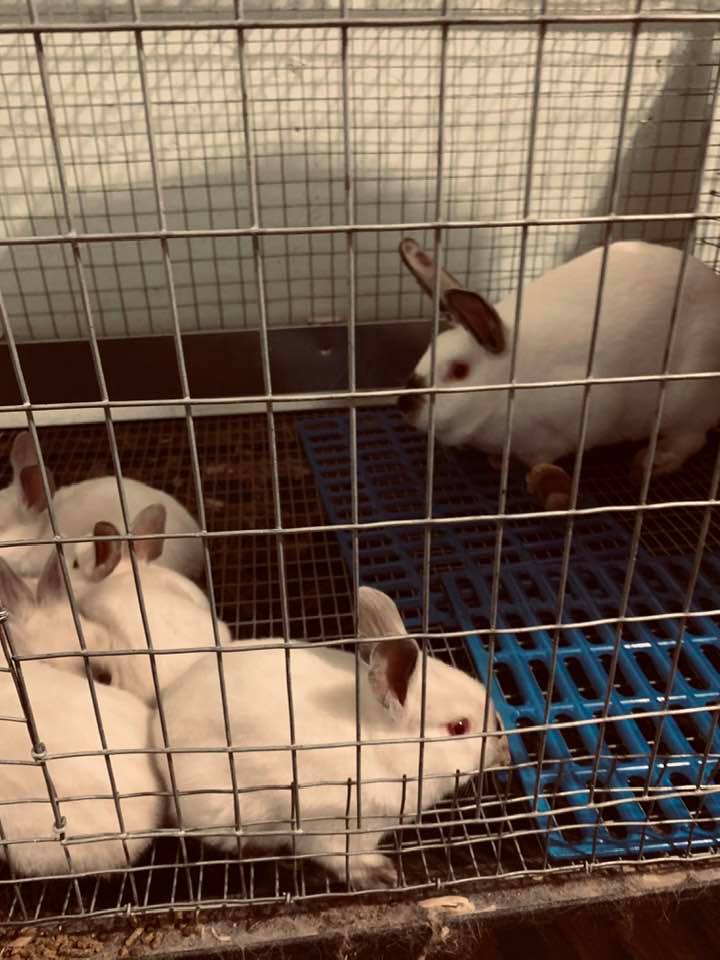 Our rabbits are doing well. One of our females had a litter of seven bunnies. One passed on the day after Christmas but the rest are fine. We are hoping our other female gets pregnant soon...

We just finished a brand new, larger rabbit hutch for all of our bunnies. They are enjoying it.
The Chickens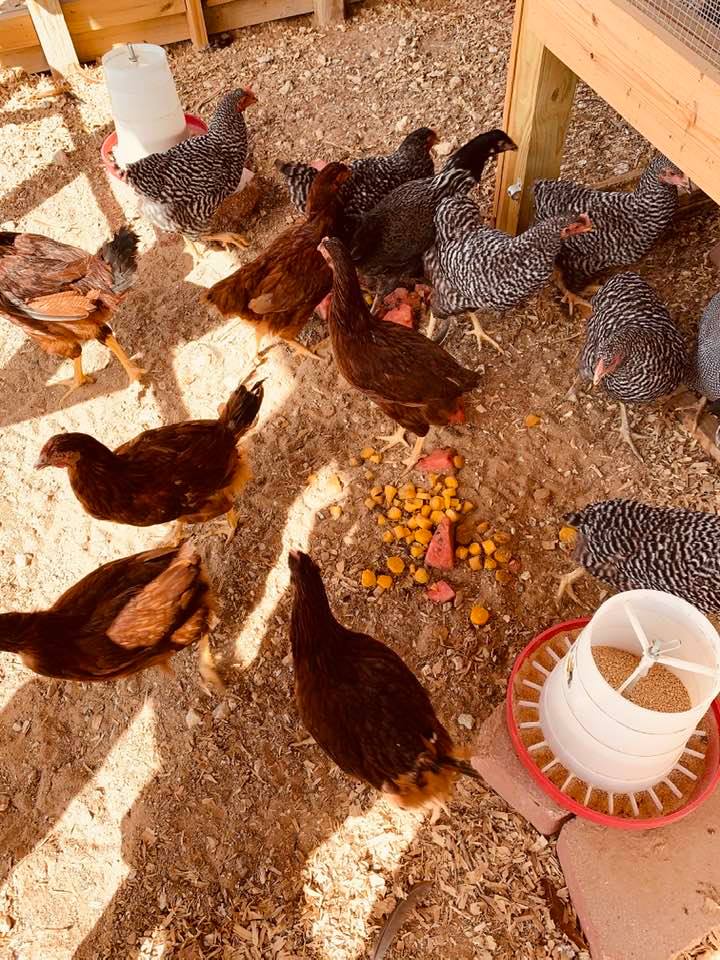 Our chickens are doing well in the cooler weather. The guineas have been pecking the chickens so many have large unfeathered areas. We finally evicted them from the chicken coop during the day this week. From now on, they can play outside and once the chickens have gone to bed in the nesting area, we let the guineas in to sleep in the outer portion of the chicken shed, but they will not be allowed to come in and peck our hens anymore. Hopefully, the hens will refeather soon.

The chickens recently got a new play yard so they have twice the space they used to have.

They are almost nine months old now and the eggs they lay are beautiful and very tasty. They are available for purchase when you come into our seed store. Don't forget to ask for a farm tour while you are here.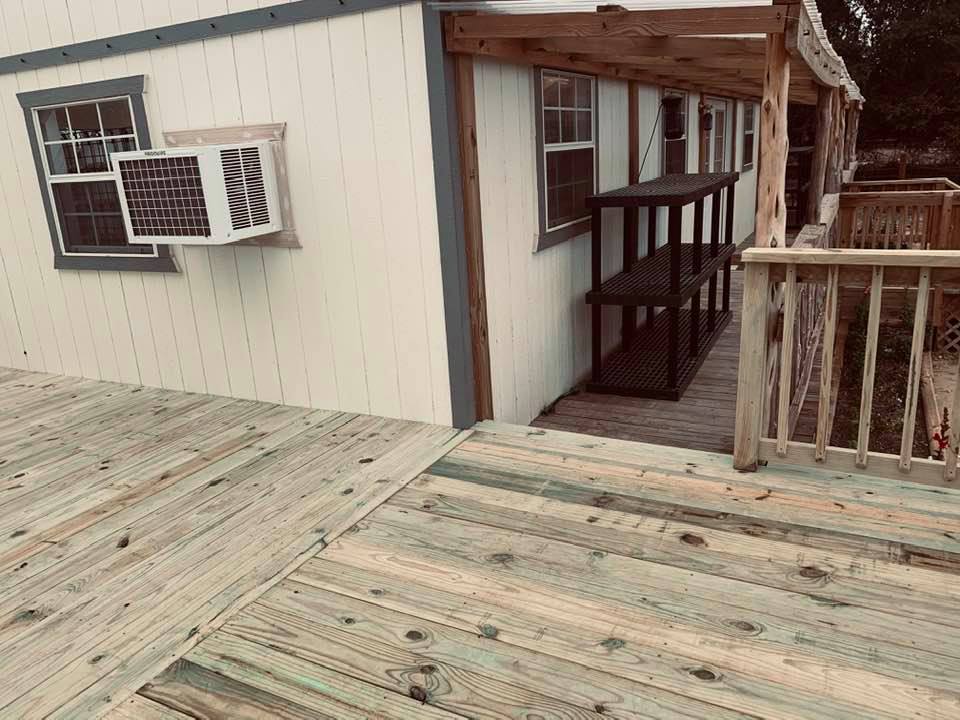 We just completed our new deck between the commercial kitchen and our farm store. Soon we will have some seats out there for you to sit down and enjoy the area. We will be putting in some gardens for you to see by the store. In the next few weeks, the deck will be covered.
Goings On Around The Farm
We have been adding things like skirting and decks to the various buildings. We've added 14 new raised garden beds over by the store.

We have hired several new team members and will soon be doing even more add-ons. We plan on having a waterfall with a pond by the store sometime this spring. We may even add some fish.

If you haven't visited in a while, things have changed a whole lot! Everything is looking great as we get ready for spring planting.

Our farm store is now open Monday through Friday from 9am to 5pm and on Saturdays from 10am to 2pm.

Come by and say hi...

Visit MrsDavidsGardenSeeds website or our original website, DavidsGardenSeeds® for the latest news and information about what we are doing.

Thank you to all of you who have placed orders with us or who have come by the store to get seeds, homemade canned goods, and eggs. We appreciate every one of you.

Happy Gardening,

Juanita

aka Mrs. David's Garden Seeds®