Mrs. David's Garden Seeds®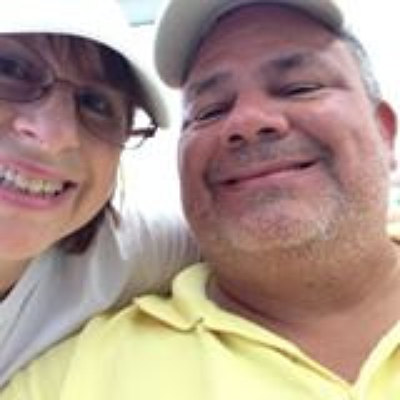 Juanita (Mrs. David's Garden Seeds®) and David of David's Garden Seeds® working in their first store five years ago.
Welcome to Mrs. David's Garden Seeds® where we will learn about gardening and homesteading together. I am Mrs. David's Garden Seeds. My name is Juanita and I have been married to David of David's Garden Seeds® for more than 32 years. When we had our first seed store, David's office was right next to the seed showroom so David was involved in helping our customers. The company has grown a lot since then. My office is by the store and David is out in the back forty running our company. He no longer has the time to spend answering gardening questions so I do that now.
At first, customers would ask me who I was, wondering if I had any qualifications to help them or if I were just a salesgirl making minimum wage. One day, a gentleman was asking me the same questions over and over again in our showroom about gardening. I was trying to be kind and patient, but he was making it tough to do. Finally, he came out and asked me who I was that he should listen to my recommendations. I told him, "I'm Mrs. David's Garden Seeds®." He accepted that and since then, the name has stuck.

A Bit Of History

For the past 20 years, David and I have lived in San Antonio, Texas. We raised our family and all of our children have left home. We have been empty nesters for seven years, except for our three dogs--Annabelle, Lucy, and Ethel, and our cat, Kitty.
Ten years ago (2009), David founded David's Garden Seeds®. I have been a part of the team since the beginning, writing the company website, doing social media, and helping David when I got home from work with whatever needed to be done.
On February 29, 2016, I quit my day job and started working at David's Garden Seeds® full time. I have never regretted that decision. We have a great team.
One thing that we have talked about for years is getting some land so we can grow more of our own seeds to sell and plant a lot more in our garden. It is hard to have a big garden when you live in a subdivision in a city with a small lot.
Changes Are Coming
Looks like this will be the new home of David's Garden Seeds®, a four acre parcel of farmland out in the country. The mowed parts are not ours.
A few weeks ago, we found a beautiful piece of farmland outside of the city and we now have a land contract. We are ready to purchase a small farm and move to the country. The business will eventually make the move as well but first, we have to move there and get it all ready for the business. The only things there right now are sandy soil, wildflowers, weeds with stickers, and lots of bugs.
David and I bought tall rubber boots and walked the property yesterday. Once it is cut, it will be very nice, but yesterday it was hard keeping stickers off of us. It took us 40 minutes to break through the jungle and go all the way to the top and back. When we arrived back at our SUV, this lovely spider was there to greet us.

It will be quite a journey as we move out of the city and turn four acres of sandy soil into a home/farm/business. I will keep you posted. Follow along, won't you?

Go from Home page to David's Garden Seeds

We own David's Garden Seeds®. If you need great seeds, we've got about 1500 varieties to choose from.