Our garden seeds website, www.davidsgardenseeds.com is live! All Non-GMO seeds, all the time. We've got the seeds you need for your garden year round! If you are in the area, come by the farm and visit our Farm Store for more than seeds! Find us at 5029 FM 2504 in Poteet, TX.

Favorite Recipes

This section has some of my favorite recipes that I have used, added to, or made up over the years. I will add to this as time allows. I have been cooking and baking since I was about 12 years old, a good many years. I cannot believe it has been that long!

I used to help my mom make apple pie when I was little. Mainly, I would eat the apple peels while she peeled apples and then I would sprinkle some sugar and cinnamon in the pie. When I was in seventh grade, I took my first home economics class and the teacher taught us cooking and baking. It was so much fun to work in those small classroom kitchens and make real food. I learned that baking was a science and that exact measurements are important.
The first thing we made in home economics class was blueberry muffins. Our team's muffins were good. Another team put the ingredients into the bowl out of order and their muffins tasted salty. So another thing the teacher emphasized before and after the baking session is to follow the ingredient order in the recipe.
Baking Favorite Recipes Index
Sweet Treats
Frozen Pumpkin Pie

Juanita's Incredible Raisin Cookies
Oatmeal Raisin Cookies With Chocolate Chips
Scotch Cake

War Cake

Breakfast
Egg Casserole
French Toast
Main Dishes
American Goulash
Ranch Chicken With Potatoes And Green Beans
Homemade Enchiladas
Macaroni And Cheese

Roast Chicken
Stuffed Manicotti
Sides
Macaroni Salad
Potato Salad
Vermicelli Salad

Breads

Nut Bread

Raisin Bread
Salads

Hors d'Oeuvres
Drinks
Instant Pot Favorite Recipes Index
Beef Pot Roast
Chicken In A Pot
---
Would you like to grow some of your own fruits and vegetables to use in your dishes? Check out our Non-GMO seeds packed fresh each day here on our farm in Poteet, Texas at David's Garden Seeds®.

---
Do You Have A Favorite Recipe To Share?
Have A Great Story About This Topic?
Do you have a great recipe to share with us? Please share it!
---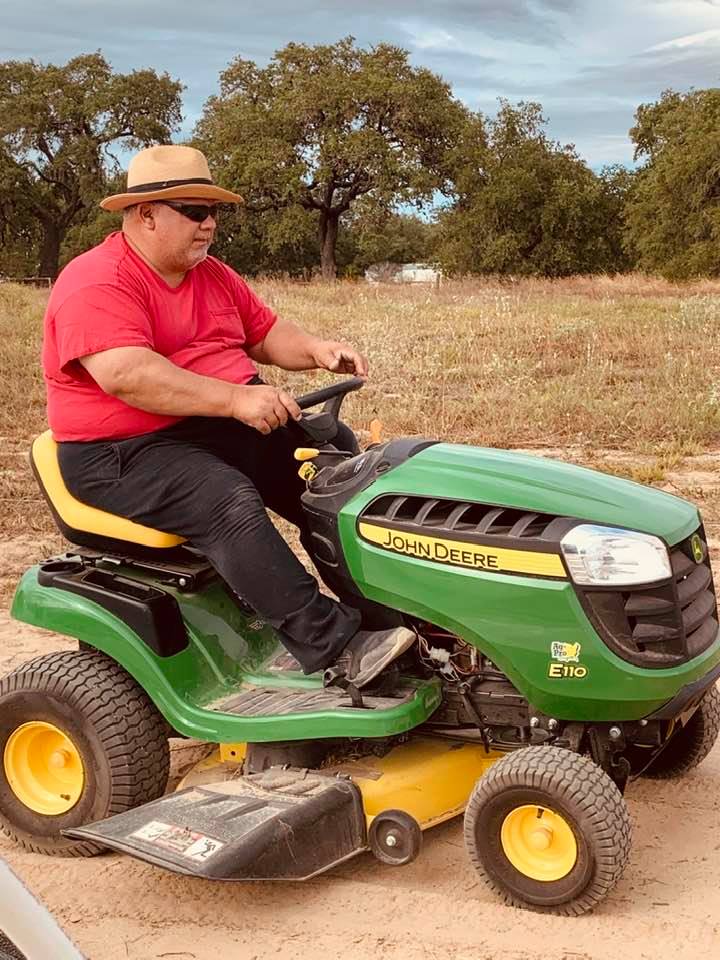 David of David's Garden Seeds® zipping along on his little tractor across the farm. He is having a blast!
---
We are David's Garden Seeds®. If you need great seeds, we've got over 2,000 varieties to choose from.

Return from Favorite Recipes Index to Home Page

---
Subscribe To Mrs. David's Garden Seeds® Newsletter For FREE!

Find out what is going on down on the farm by reading our blog and by subscribing to our free newsletter for all of the information going down at David's Garden Seeds® and on the farm. I love to share helpful information with you. Please let your friends know and y'all come on down for a visit when you get the chance. We would love to meet you!