How To Make Pumpkin Pie

Learn how to make pumpkin pie with recipes that Mrs. David's Garden Seeds® has used for years. Harvest your own pumpkins from the garden instead of a can. Canned pumpkin is easier and less messy but it is fun to harvest pumpkins and learn how pumpkin puree is made.
I have made many pies over the years. I have several recipes for pumpkin pie including cooking the filling on the stove, mixing baking mix with the pie filling and pouring into a crustless pan, and frozen pumpkin pie.

Pumpkin Pie Recipe 1

This is a family recipe that I have eaten since I was a little girl.

You will need:
1 1/2 cups pumpkin
3/4 cup sugar
1/2 teaspoon salt
1 teaspoon ginger
1 1/4 teaspoon cinnamon
1/2 teaspoon nutmeg
1/2 teaspoon ground cloves
4 slightly beaten eggs
1 cup milk
3/4 cup evaporated milk
1 pastry crust

Preheat your oven to 450 degrees Fahrenheit.
Thoroughly combine pumpkin, sugar, salt, and spices in a large bowl. Add eggs, milk, and evaporated milk to the pumpkin mixture. Blend together.
Pour into a nine inch pastry lined pie pan.
Bake at 450 for ten minutes. Reduce temperature to 325 degrees Fahrenheit and bake for another 45 minutes, or until mixture doesn't cling to a butter knife when inserted in the middle of the pie.

---
Return from Pumpkin Pie to Favorite Recipes

---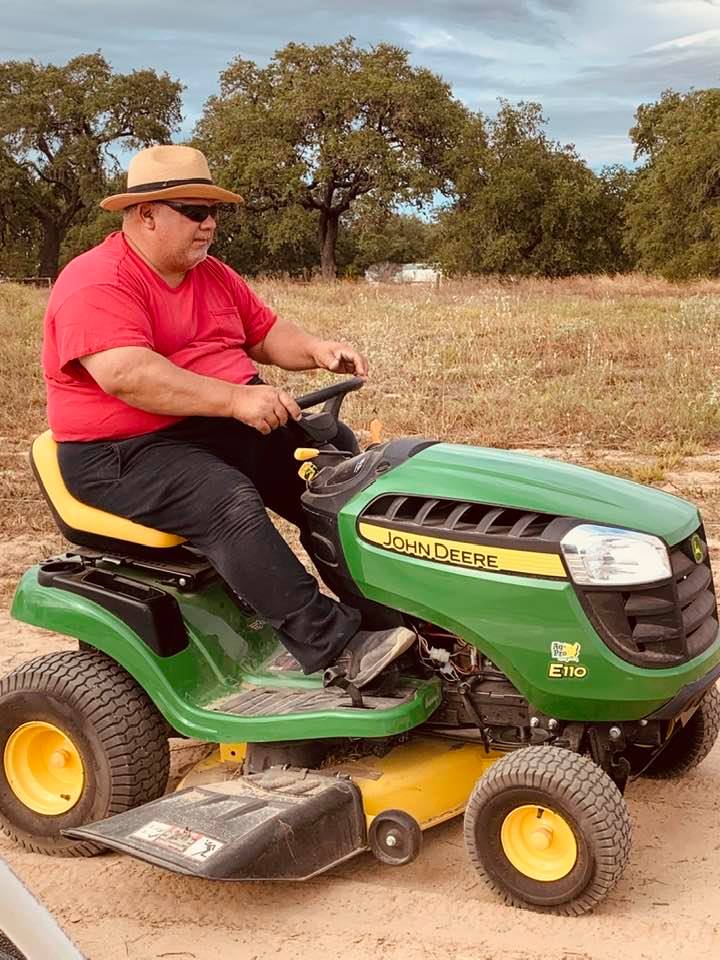 David of David's Garden Seeds® zipping along on his little tractor across the farm. He is having a blast!
---
We are David's Garden Seeds®. If you need great seeds, we've got about 1500 varieties to choose from.

---